Upcoming Events:
Saturday, December 5th, 2015 - Annual Christmas Party
Christmas is around the corner
and we are having our traditional Danish Christmas party.
Location
Knights of Columbus
15 N Hickory
Arlington Heights, IL 60004
For directions click here
Date
Saturday, December 5th 2015
Time
6.00pm - Cocktails
7:00pm - Dinner
For reservations and additional information click here
Monday, December 14th, 2015 - Annual Christmas Bingo
We are having our 4th annual Christmas Bingo party. We will serve æbleskiver and gløgg - and will have some fabulous bingo prizes
Location
Knights of Columbus
15 N Hickory
Arlington Heights, IL 60004
For directions click here
Date
Monday, December 14th 2015
Time
7:00pm
The event is free for members
Monday, December 28th, 2015 - Movie Night



Storyline


Borgen is a Danish one-hour political drama television series. It tells the story of charismatic politician Birgitte Nyborg who unexpectedly becomes the first female Prime Minister of Denmark. "Borgen" ("the Castle") is the nickname of Christiansborg Palace, which houses all three of Denmark's branches of government: the Parliament, the Prime Minister's Office and the Supreme Court. The title translates roughly as "The Citadel" or "The Castle".
Click here for Current Calendar of Events
Introduction to DAAC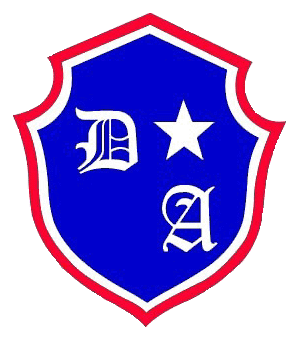 The Danish American Athletic Club (DAAC) was founded by a group of Danish immigrants in 1922 and is patterned after similar organizations in Denmark.
The objectives for which the DAAC is originally formed is to act as a center for preserving and uphold Danish culture in America through maintaining classes in the Danish language, gymnastics, folk dance and other cultural subjects as required or needed for the purpose of strengthening the bonds between residents of Danish descent in America. The objective is also to further expand the cultural relations with other Scandinavian ethnic groups in the United States and to act as a source of information in academic studies of the cultural impact of Danish immigration to the United States of America. Any person interested in the "objectives" of the DAAC are eligible for membership, but must be sponsored by a member in good standing.
Currently the DAAC offers Danish language classes, gymnastics classes for children and children's folk dance instruction. All classes meet every Monday night from January through to the Exhibition in April.
Click here for the detailed history about DAAC
Club Activities
Spring Luncheon
Talent Show for children
Christmas Party.
Bingo, Gløgg and Æbleskive Parties.
Fastelavn's Party - Click
here
for information about Fastelavn.
Anniversary Party (with DANIA)
Movie Nights at the Danish Home
Golf Outing
Spring Luncheon. Click
here
for information.
or click here for our Current Calendar of Events.
For additional information call our President Dan Kjeldbjerg at (847) 949-6667